certified public accountant + business consultant
responsive honorable knowledgeable respectful personable
down to earth matthew bissonette, cpa, pc competent adept
skillful credible proficient accurate respected congenial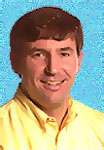 services
certified public accountant
business
consultant
As a Certified Public Accountant and Business Consultant I assist closely held businesses and individualsl as they strive to attain their business and financial goals.

I have provided clients with assistance and consulting in all phases of the business cycle, as well as financial reporting and tax compliance, since 1984.

The foundation of my service to clients is based on my core philosophy of treating each return filing or consulting engagement as if it were my own.